Installing RAEK tools on your Shopify website is simple! In this article, we will walk you through each step.
You can install RAEK by installing the JavaScript directly onto your site.
1. Go to the Embed Code page in your RAEK dashboard and copy your unique snippet of JavaScript.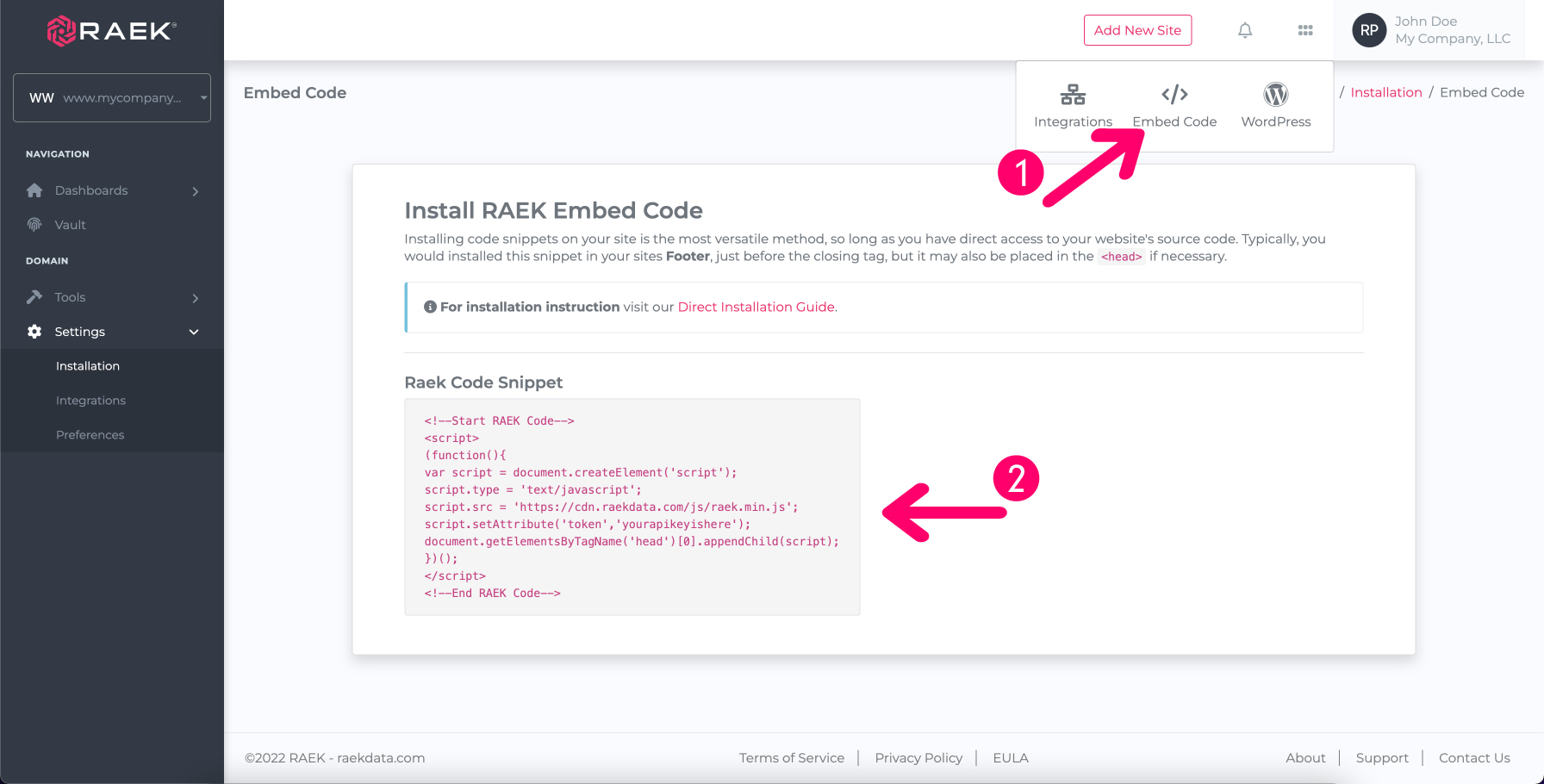 2. Login to your Shopify account.
3. In your Shopify administration panel, click Online Store > Themes in the left navigation.
4. Click the Actions dropdown menu in the current theme section, then select Edit Code.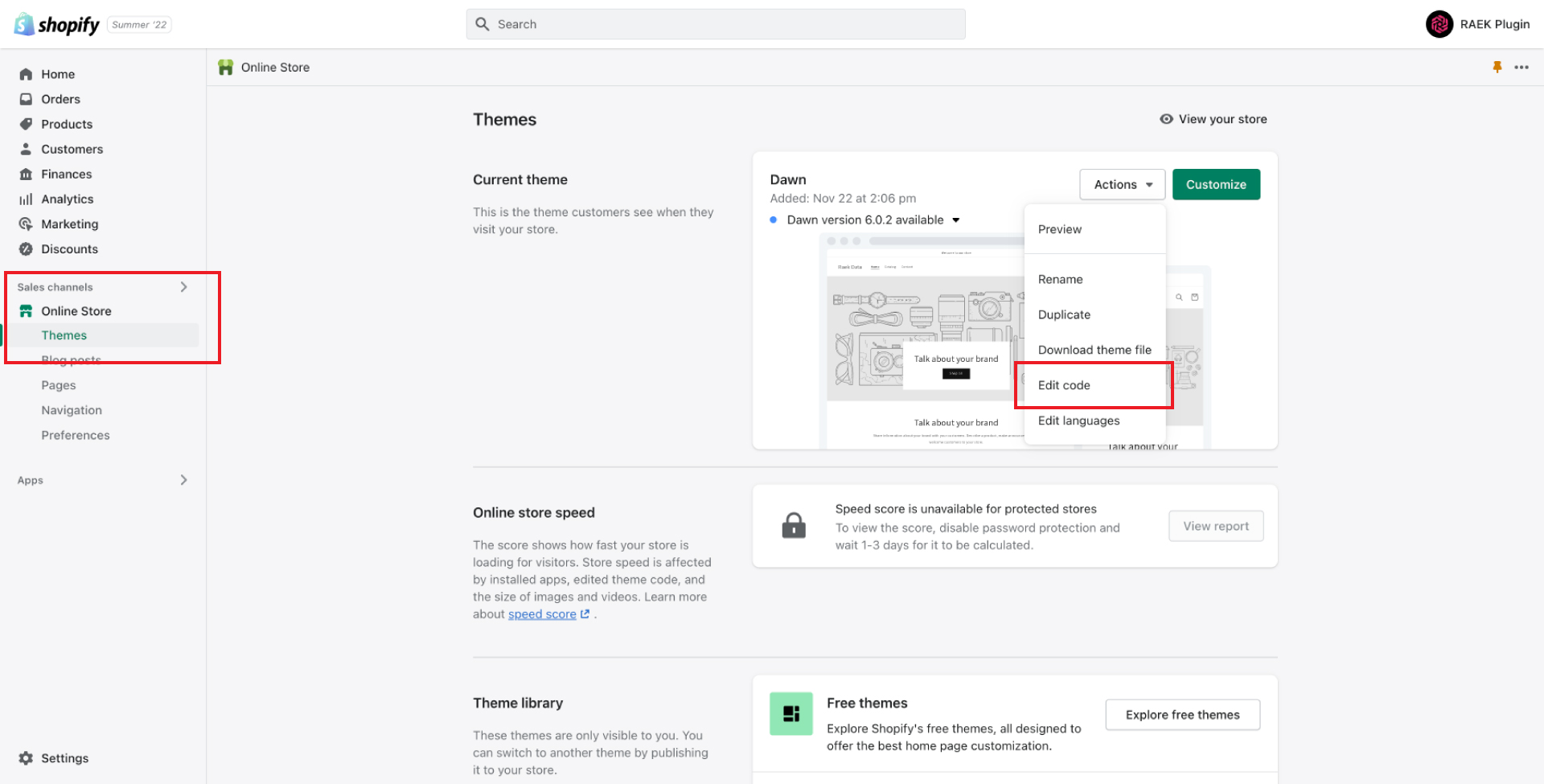 5. Paste the snippet of JavaScript at the bottom of your theme.liquid template, just above the </body> tag, then click Save.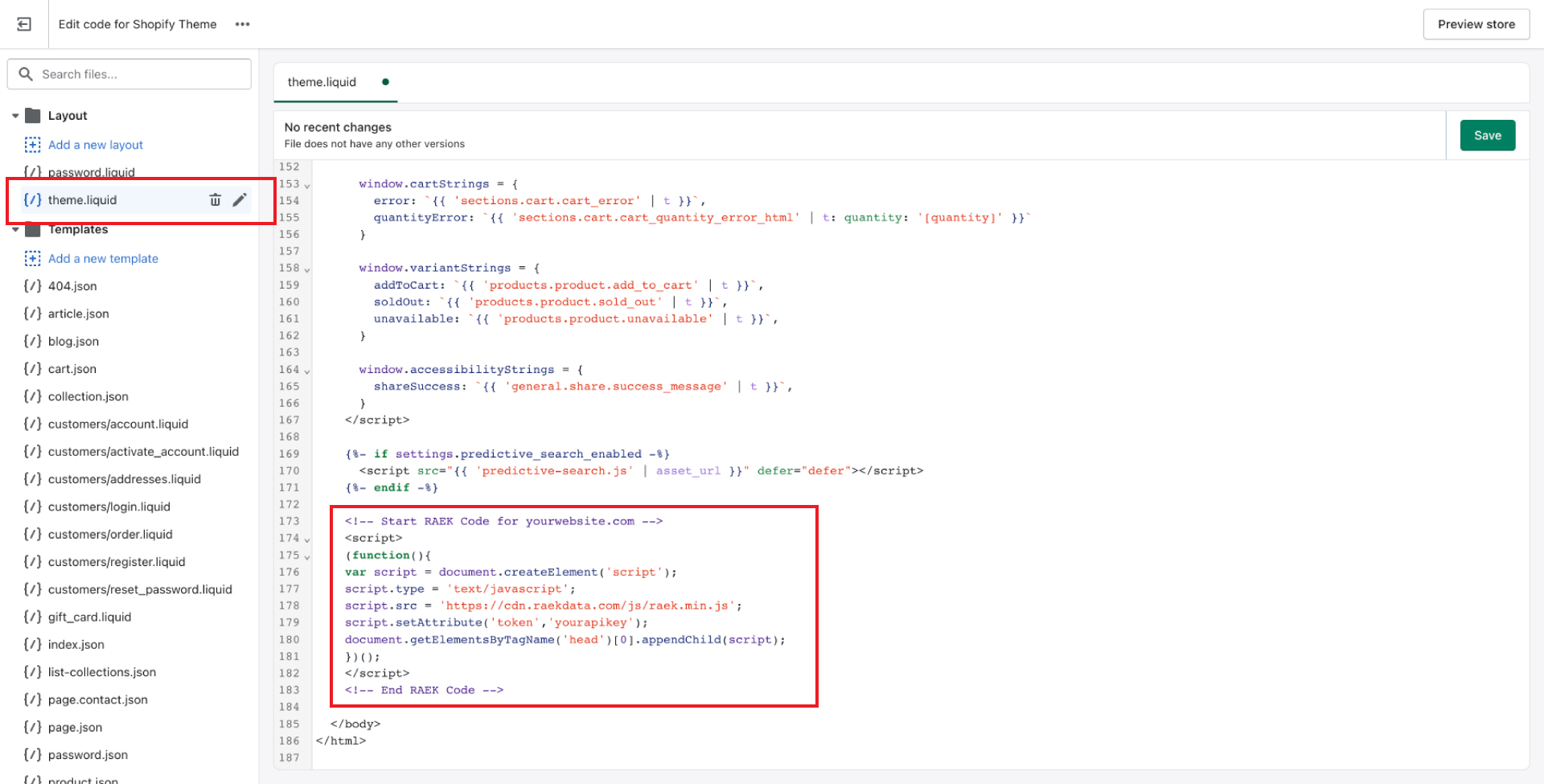 6. Refresh your page and RAEK should be there!